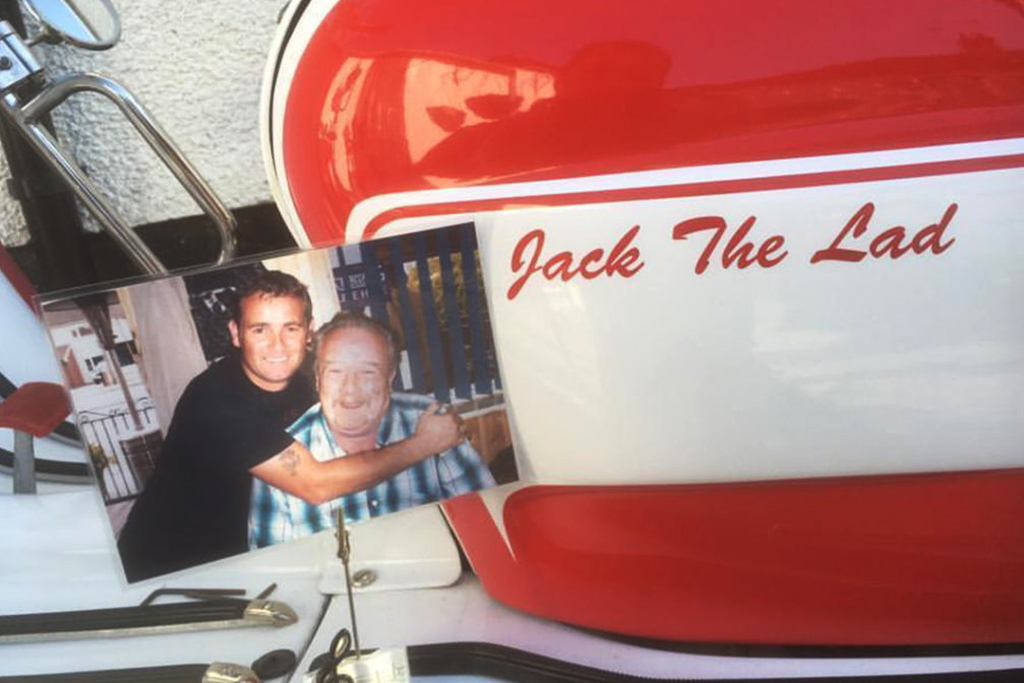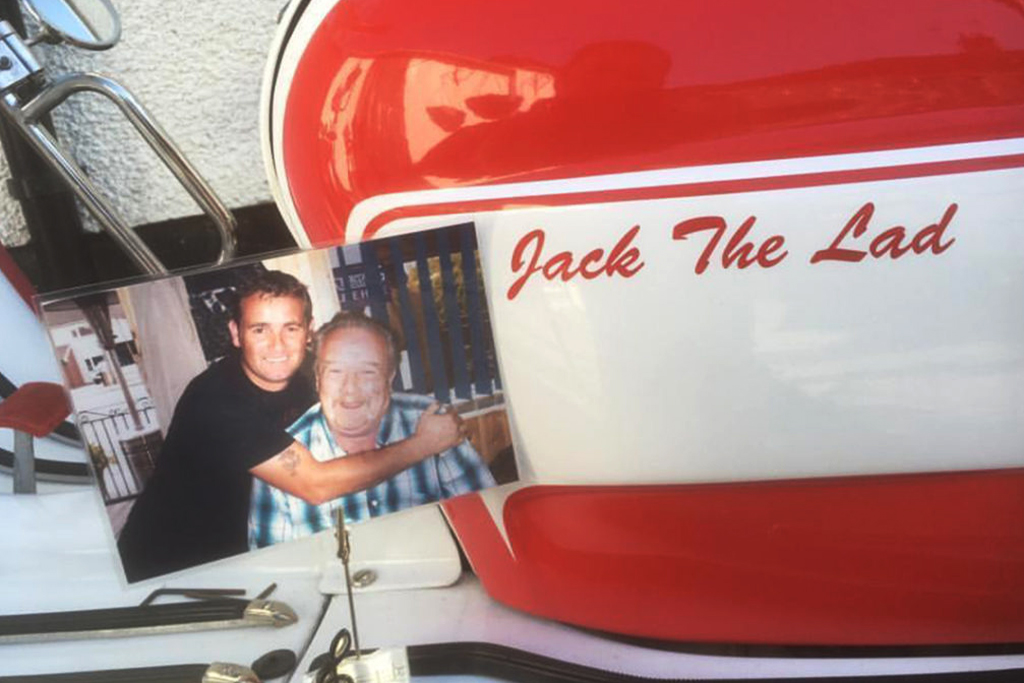 Jack The Lad was built by Gareth Jones from Rhyl, North Wales, as tribute to his father who passed away suddenly in January 2017.
Gareth has always been an avid fan of Lambretta's and Vespa's and restored a few in his youth. For years, he dreamed of owning his own Lambretta again to restore and retouch it. After purchasing the Lambretta, he toyed with ideas of restoration and creativity. This was placed on hold when the family were hit with the news of his fathers sudden and tragic passing.
His Father always supported his love for scooters, cars and bikes. It then became obvious who Gareth's muse should be. Jack The Lad was one of his fathers many nicknames and Gareth's favourite. He worked day and night perfecting the design of his Lambretta and took it to the resting site to show it off once it was finished.
Victoria, Gareth's daughter, says: "Grandad would be so proud of what my Dad has accomplished. He is such a hard working, selfless, funny and caring man. His hard work deserves to be recognised."