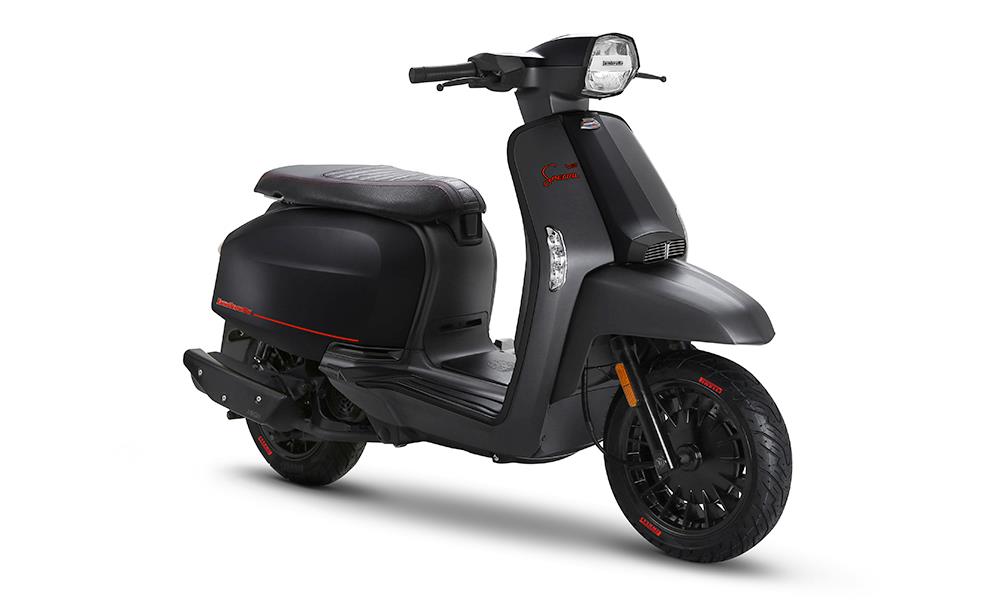 Already in the 1950s Lambretta recommended the tyres of the Milan-based tyre manufacturer Pirelli. When developing the new Lambretta, which celebrated its sensational world premiere in 2017, it soon became clear that Pirelli was again the first choice for the tyres. Accordingly, all Lambretta scooters sold in Europe are fitted with Pirelli tyres on delivery.
At Intermot 2018 in Cologne, the two traditional Italian brands celebrate their revived cooperation with an exclusive special model, the Lambretta V 125 Special Pirelli Edition, which is limited to only 999 units worldwide. This model combines sportiness with pure elegance. The red Pirelli accents set counterpoints to the discreet matt grey-black paintwork. Like the Lambretta scooters of the 1950s and 1960s, the Pirelli Edition is available exclusively as a "Fix Fender" version with fixed front fenders.
The steel body with tubular frame is also typical of Lambretta. Modern, however, was the technology with injection engine, LCD display, LED technology and USB charging socket. A spacious helmet compartment and an integrated glove compartment provide ample storage space.
The Lambretta V 125 Special Pirelli Edition is now available for EUR 3,499.