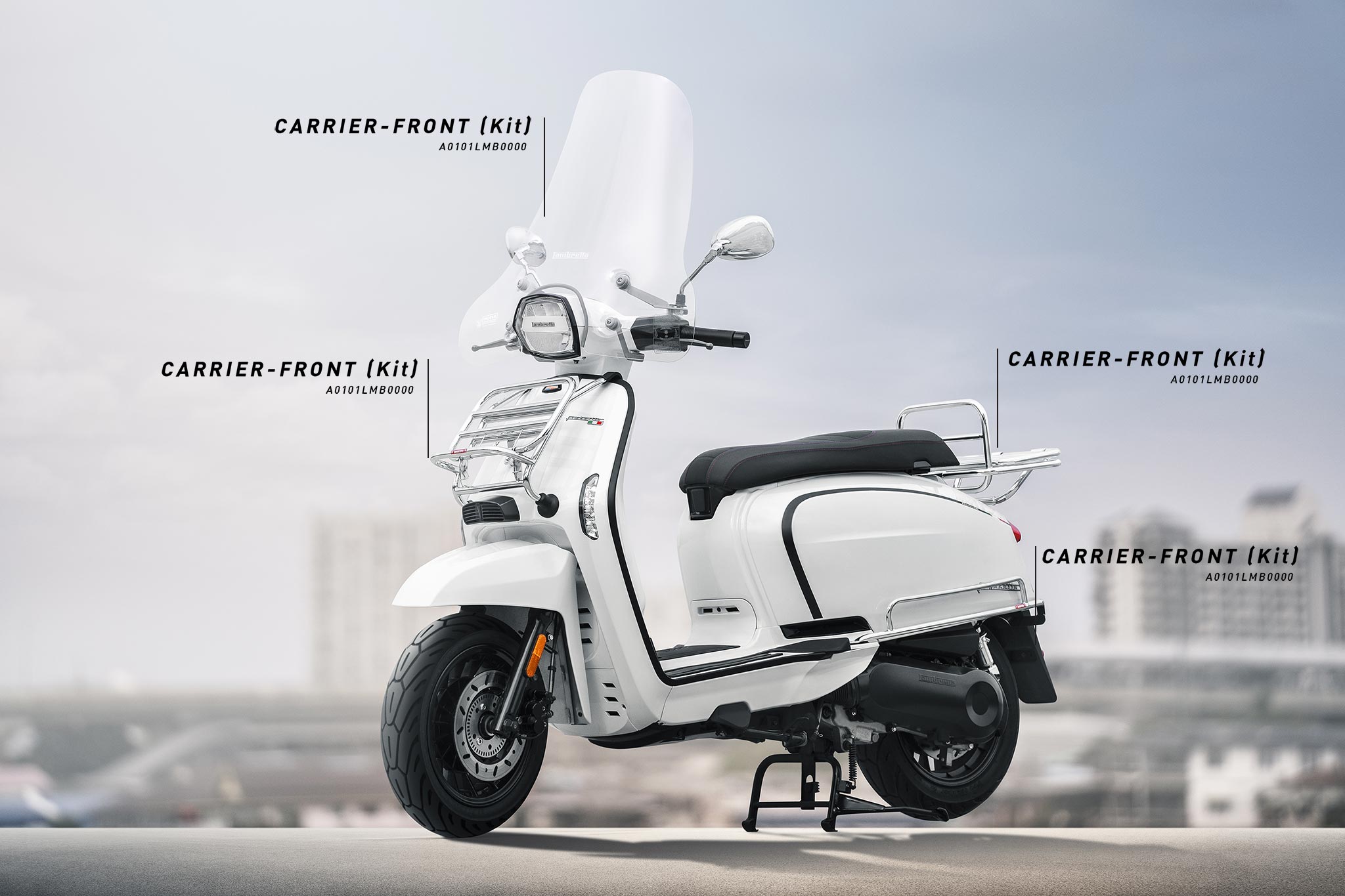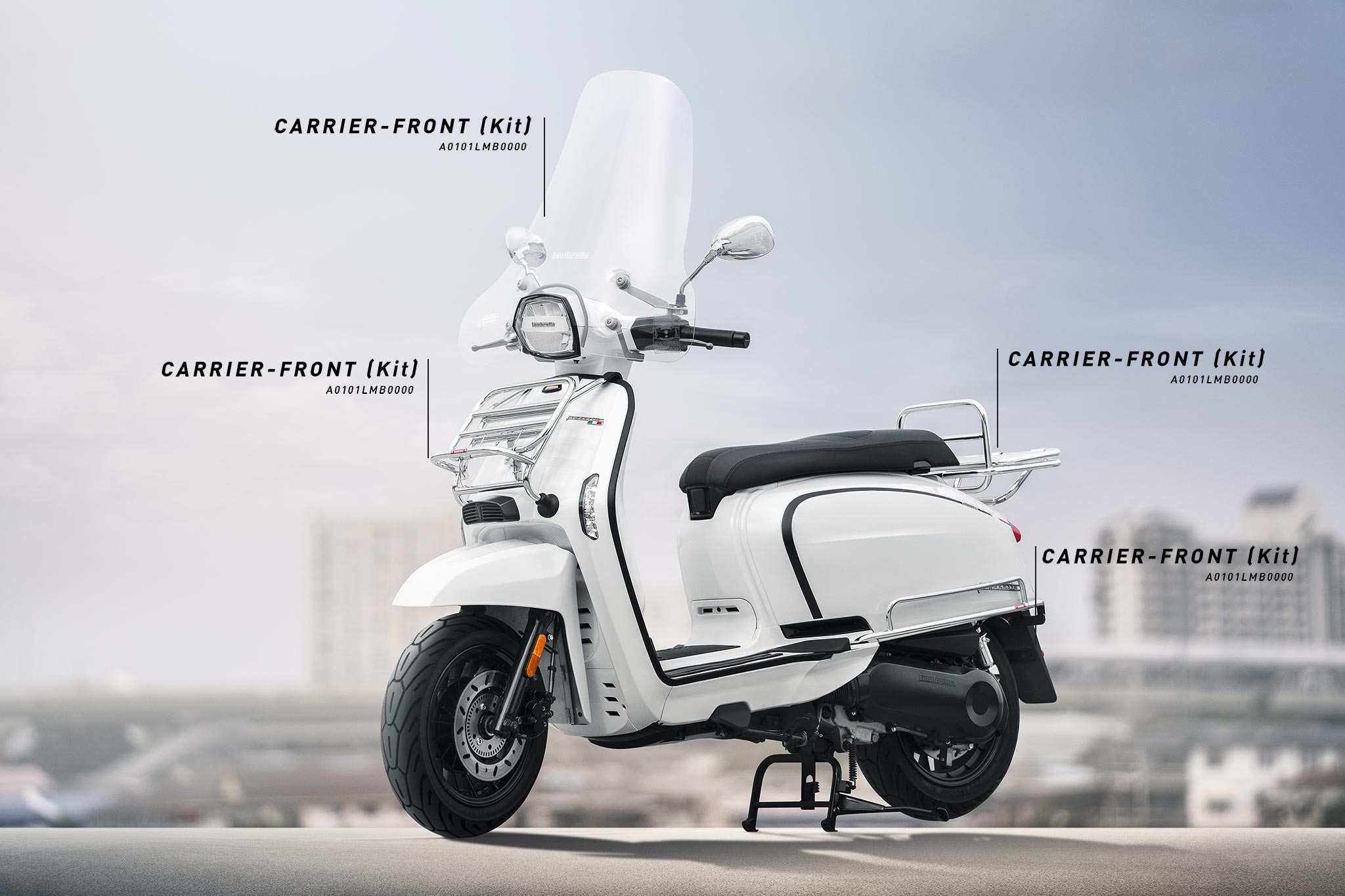 Apart from first-class motor scooters, the Lambretta accessories leave nothing to be desired – there is certainly something for you in our range.
A large number of different carriers, protectors, windscreens, locks and tarpaulins await you. In addition Lambretta provides a series of helmets in the same colours as the vehicles. High end materials like carbon for the shell, genuine leather for the lining and stainless steel guarantee the highest wearing comfort.
Find our products in your local store.